Archive | October 15, 2015
Elsevier is a world-leading scientific publishing company and offers over 2,500 unique journals and more than unique 33,000 book titles (Elsevier, 2015). These offerings are unique and therefore differentiate them from the competition. Additionally, Elsevier offers web-based, digital solutions, such as ScienceDirect, Scopus, and Reaxys. These unique services enable researchers, students and other individuals to better consult the content made available by Elsevier (and other publishers). These solutions are just an example of all the Internet features Elsevier tries to implement into their business fundamentals. Currently, Elsevier's business is shifting from scientific publisher towards a professional information solutions provider. Elsevier's CEO Ron Mobed is encouraging the business to 'Lead the way' (Mobed, 2014). From this corporate vision, we can infer that Elsevier is striving to implement new technologies in order to disrupt the publishing industry.
To generate revenue, Elsevier mainly sells access to scientific journals to its customers. The value proposition Elsevier offers is that they consult the institution how to generate revenue with their services. The demonstration of this value proposition is done on a yearly basis by Sales directly to the institution. However, these business-to-business negotiations are transforming due to emerging technologies, which for example result in the increase of consumer informedness (Li et al., 2014).
To control this transformation (e.g. consumer informedness) and provide other complications regarding technology development, we propose an online application driven by cloud computing. It is an online platform where the institution can login, create and adjust similar metrics as currently shown by Sales. This innovation will further expand the current concept of Elsevier's value to the institutions, but will introduce risk since institutions are not required to contact Elsevier anymore for these metrics. The same focus will remain, where not only the value of their investment in Elsevier is presented, but also how Elsevier's services contribute the institution's revenue through an increased institutional competitiveness and collaboration among researchers. Competitiveness will help the institution to gain a better market position and earn more out of four sources: block funding, project funding, commercial monetization, and tuition and endowment. Collaboration among researcher will improve the quality of their research, which will lead to better publications and will result in more value for the institution. In conclusion, the online application will lead to more captured value for Elsevier and lead to more value and revenue for the institution.
References
Elsevier, 2015. At a Glance. [Online] Available at: https://www.elsevier.com/about/at-a-glance [Accessed 7 October 2015].
Li, T. et al., 2014. Consumer Informedness and Firm Information Strategy. Information Systems Research, 25(2), pp.345–63.
Mobed, R., 2014. Elsevier's vision. Amsterdam, Netherlands: Elsevier. Internal employee presentation.
The rise of the internet has had a huge impact on the world and an information good that is currently undergoing an important change, is television. Customers are developing the need to watch what they want, when they want to, instead of the traditional way of watching television. This has led to the rise of on demand TV-services.
Netflix
Netflix is a company which offers a video-on-demand streaming service to its customers. With a monthly subscription, the customers can stream unlimited content on their device, given a few limitations based on the kind of subscription that was chosen. Their big database of content of different parts of the world and accessible for various countries is one of their driving success factors. Furthermore, the added value Netflix delivers to its customers is that their services are available on multiple platforms.
iTunes
Apple introduced iTunes in 2003 and it was a success right from the beginning and has dominated the music downloading market ever since. They expanded their product line to podcasts, movies and tv-series soon, but the rise in popularity of online streaming services has been threatening the position of iTunes. iTunes also satisfies the need of customers by offering movies and TV series offline through rental or purchase.
A comparison of different aspects between Netflix and iTunes has led to the following conclusions:
Netflix and Apple iTunes both offer media services and their value propositions are similar, because they both allow users to access media content on a platform that is connected to various devices. Netflix however focuses on video-streaming on-demand while Apple offers content for download or rental.  A second difference between the two is that Netflix' strategy is to branch out internationally and make slight profit with their core business concept, while Apple makes high profit by offering extra services beside their core business to enhance the user experience. This is reflected in their organizational structure, as Netflix opts for one with transparency in decision-making and freedom for employees, while Apple values secrecy and maintains a more controlling approach to ensure their innovation process. Thirdly, when it comes to the market strategy, Netflix entered a market that already existed while Apple created a new market. When it comes to the external environment, it can be said that both compete  in a similar environment.
The future of the industry looks in favor of streaming services. We think as streaming services get cheaper and easier to use cross-platform, that new start-ups as well as existing companies will innovate business models. This will result in having more alternatives to choose from in the future.
Team 33.
The internet of things is becoming a reality more and more. Beside smart thermostats, light switches and power outlets controllable by smartphone apps creating smart homes, outside of the house technology has solutions for daily encountered problems as well!
As many Dutchmen know, having a lock on your bike is not a guarantee that it won't get stolen. The Noke U-lock might be the answer. The creators at Füz Designs have created a smart lock that is not only innovative but also very sturdy. The lock can be locked and unlocked using your phone, as the app in the phone has a unique code with which the lock corresponds through bluetooth when you press a button on the lock.
If someone is messing with the lock or the bike for more than 3 seconds, the lock can sense this and will give a loud 30 second alarm that can be heard up to 50 meters from the lock, generating enough attention to make the thieves go running. The owner will also be alerted through his phone that the alarm went off, so if someone is trying to steal your bike in the middle of the night the owner will be woken up and not come outside the next morning when it's already too late. It also features a GPS built into the device so in case the bike gets taken together with the lock one can easily track it down. The lifelong battery of the lock will last for a whole year before it needs recharging.
For the people who always forget where they've parked their bike, the smartlock app will tell the user where the lock was last used. If a friend wants to use the bike the app has a special lend-out feature. In the case your phone's battery is empty or you want to leave your phone at home, the lock has a smart feature that allows the user to unlock the lock using a unique rhythm of long and short taps, kind of like a Morse code.
As innovative IT technology is being implemented in increasingly more objects, we have to get used to the fact that everything in the world around us will record, send signals and is connected. After our cars started to get a lot smarter, and homes are turning into smart homes, now its turn for our bikes to get connected.
Sources:
http://www.coolhunting.com/tech/noke-smart-u-lock-bike
http://www.citylab.com/tech/2015/03/this-bluetooth-enabled-u-lock-shrieks-at-bike-thieves/387544/ http://www.iculture.nl/noke-u-lock-slim-slot-apple-watch/
http://backerjack.com/noke-smart-lock-protects-your-two-wheeler-from-a-stealer/
http://www.solidsmack.com/design/noke-u-lock-smashes-it-as-the-worlds-smartest-u-lock-for-bikes/
Can you imagine a fun way to get graded? The new upcoming mobile app Grader provides a social platform to grade your friend's photos. It enables users to truly give their opinion in a more detailed way than with a like or dislike.
 Grader is a free mobile application for a social media platform that allows people to rate each others photos. It was founded in January 2015 in Rotterdam, and in May 2015 Grader won the first prize on "the best startup idea contest" held by the Erasmus Centre of Entrepreneurship.
In line with others that believe the internet increases people to speak up and share their opinion, grader was set up. It provides users with the ability to anonymously grade photos of others and get graded on a rating scale of 1 to 10. Besides the grading, Grader has added an extra statistics dimension that provides users with detailed information about the grades provided for a pictures. For every graded photo the app provides the following statistics: Average grade, amount of grades received, percentage of male and female graders and their average given grade, grade distribution per age category and the overall grade distribution.
For individuals it is nice that these statistics provide more in-depth information about the picture, however a big opportunity arises here for businesses. Companies are able to post new products and get graded. In that way they receive very valuable information on the opinion and demographics of potential customers. Currently Grader is mainly used by individuals, but the number of larger channels, such as Fashion Daily, who posts different outfits daily, quickly increases.
The largest weakness for Grader is that no revenue model has been established yet. Besides that, it can be questioned if there is a true need from users to rate pictures in a more detailed way than liking or disliking, it could be that users generally just give a 1 or a 10. Furthermore, Grader is yet another social media platform in the big ocean with Facebook, Instagram and Snapchat. Currently Grader's customer base is not too large yet, however since the app became live, in September 2015, it has been downloaded 10.000 times.
A large opportunity still lies in the development of an android app, currently Grader is only available for iOS users. With this an extra 53% of the smartphone market can make use of the app.
In my opinion Grader is a nice way to rate a picture, a way of rating that goes further than a like or dislike. In this way valuable information for companies can be created however the customer base should increase to really create value. Currently Grader does not seem a big fish in the ocean yet and has to deal with strong competitors, but the idea is refreshing and has potential!
So how would you grade Grader?
References:
Interview: Karsten, J. (2015). Interview about Grader.
Forbes.com, (2015). Forbes Welcome. [online] Available at: http://www.forbes.com/sites/kashmirhill/2012/04/11/ten-reasons-why-facebook-bought-instagram/ [Accessed 15 Oct. 2015].
Grader, (2015). Beoordeel foto's van je vrienden met Grader.
Grader, (2015). Press – Grader. [online] Available at: http://www.gograder.com/press/ [Accessed 15 Oct. 2015].
Hampton, K., Rainie, L., Lu, W., Dwyer, M., Shin, I. and Purcell, K. (2014). Social Media and the 'Spiral of Silence'. [online] Pew Research Center: Internet, Science & Tech. Available at: http://www.pewinternet.org/2014/08/26/social-media-and-the-spiral-of-silence/ [Accessed 15 Oct. 2015].
Theinquirer.net, (2015). iOS, Windows Phone and BlackBerry see UK smartphone growth. [online] Available at: http://www.theinquirer.net/inquirer/news/2420813/bad-news-android-ios-windows-phone-and-blackberry-see-uk-smartphone-growth [Accessed 15 Oct. 2015].
The first thing you think about when you hear the word drone is probably 'unmanned flying machine'. In the recent years, a lot of different types of drones have been invented, some even controllable by phone. But now there is a new kind of drone to be controlled through your phone: the underwater drone! A mix between an unmanned mini-submarine and a phone controllable drone, this new cool vehicle has allowed other dimensions than the sky to be explored through your phone's touchscreen!
The Trident underwater drone allows you to control the drone and live-stream the images it makes with your smartphone, tablet or laptop. It is one of the first drones that works well under water and that allows for live streaming of the footage. The images captured by the Trident are sent to your phone or tablet through a long cable that is attached to the machine.
Smart Design
The smart and sleek design allows the trident to be agile and fast in the water, easy to control and move around obstacles and in small spaces. With a top speed of 7 km per hour, the drone can reach a depth of more than 100 meters, and the battery will allow for three hours of underwater exploration. The trident has been designed such that it has maximum performance and controllability. This is done through the design of the exterior shape as well as the design of the thruster. This allows the Trident to be navigated through the water swiftly and agile. With this device, anyone can become a shipwreck explorer!
"Suddenly, you don't need to be a James Cameron or a Jacques Cousteau to explore beneath the waves." – Zachary Slobig, takepart
Kickstarter Project
The people behind the Trident are not new to underwater exploration, previously they have funded an underwater robot successfully through Kickstarter. Now they are back on the crowdfunding platform, exceeding the $ 50.000 amply, having already raised $ 657,138 funded by 1036 backers at this moment. Four years of designing and testing have gone into the project, and now with the funding goals amply reached it is almost assured the project will lead to some success. Being very easy to use, and most of all fun to control through the oceans and waters, the developers at OpenROV hope this to be their dream product.
Garage Start-up
As their dream is to build an underwater vehicle that was inexpensive and fun to use, OpenROV have made a huge jump from the simple but successful underwater robot they launched three years ago. Starting in one of the founders' garage with the hopes of finding something special at an underwater location rumoured to contain a lost treasure in Californian waters, they started building a prototype that could be their ticket to finding gold. Although they did not find the treasure, their project is turning into gold as the enthusiastic backers lined up to fund their project and turn it into reality.
Open Source Software
In order to make the drone very easy to use, the team has "embraced the latest emerging internet standards from HTML5 and webRTC to WebVR and WebGL to deliver a rich piloting experience through just a browser that runs on laptops, tablets, and modern mobile devices". Using the same open-source software for the project they used for the previous underwater vehivle, the team has done a lot of updates to make it a lot better.
The cheapest version, costing $799, will include the actual underwater vehicle and its batteries, the wire that sends the footage up, and a buoy that can float on the surface and send a wifi-signal back to the phone or tablet in order to stream the live footage and control the underwater drone!
Sources
http://www.gizmag.com/openrov-trident-rov/39431/
http://www.engadget.com/2015/09/16/openrov-trident-kickstarter/
https://www.kickstarter.com/projects/openrov/openrov-trident-an-underwater-drone-for-everyon
http://petapixel.com/2015/09/19/trident-is-an-underwater-hd-camera-drone-that-lets-you-explore-the-seas/
http://www.digitaltrends.com/cool-tech/openrov-trident-drone/
Last year, my single Best Friend Forever (from now on, BFF) and I decided to go to Black Tie, an annual party on Christmas Eve at the Cruise Terminal. This evening starts as a usual night out: after trying – at least – five potential outfits I could finally say "YES!" to the dress. The euphoria of wearing the perfect outfit is followed by waiting for my BFF, who is always 'fashionably late'. Two minutes later – unbelievable – the doorbell already rings and when I open the door, my BFF shouts: "SURPRISE! I can't wait to go, hurry up!"
Not much later we arrive at the party. Well, bring it on! The party is already in full swing as we walk to our group of friends, who arrived one hour earlier. After saying HI to my other close friends, I decided to get some drinks. My BFF joined me and together we walked – like Beyoncé in her clip 'who run the world' – to the bar, where we both ordered our favorite cocktail.
Walking back to our friends, my BFF spotted – in her own words – a Brad Pitt lookalike. In my opinion, she needs some glasses, but that is a matter of taste. Back to our friends, it takes not long before the most predictable question is raised by my BFF: "Please, you need to help me find that Brad Pitt lookalike" I agree (after all, every blondie needs a brownie in her life!) and ask her what he was wearing, which she answers with: "A black suit with a red bow". At that moment, I notice that all men are wearing the same – a penguin suit with a red bow. As you can guess, the search for the Brad Pitt lookalike was a disaster. However, the night is young.
Mid-evening, it was the turn of another friend to spot a handsome guy. After some eye contact – I was keeping an eye on – he walks towards her. Instead of a nice conversation, he just asks her: "Hey, where can I find your friend with the blonde hair?" the situation in one word: painful. Instead of giving him an answer, she walks towards me and asks me: "Why am I always the DUFF?" For your information: DUFF is the abbreviation for Designated Ugly Fat Friend, a person who is being used by another person who wants to get in touch with one of his/her 'more handsome' – this is still a matter of taste – friend. Just as I want to answer, she shouts to another guy:
"Hey, I saw you on Tinder!"
Five minutes later this visibly shocked Tinderboy is leaving the party…
…with an angry girlfriend by his side.
PRICELESS. LOVED IT. And yes, it is true:
However, it made me curious of the amount of active in-a-relationship Tinder users, so I did some research. And guess what? GlobalWebIndex (GWI), a firm that did a survey of more than 47,000 Internet users around the world, claims that 30% of the Tinderboys and Tindergirls are married and another 12% are in a relationship – what a sad truth! Last year, Tinder's then-chief Marketing Officer Justin Mateen, tried to refute this by telling the Guardian:
"We never intended to be a dating platform. It's a social discovery platform, facilitating an introduction between two people"
Well, I do not believe this. When you go to their website, you are first confronted with 'romantic stories' of couples who have met each other via Tinder. Anyway, I also know success stories about Tinder-matches that grew into a relationship – as exemplified by my boy next door. Therefore, I will not share the rest of my unvarnished opinion and continue to discuss the new business model of Tinder.
With 50 million active users, Tinder has an extremely large platform. Tinder launched an in-app subscription this year: Tinder Plus. This premium addition enables people to subscribe for extra features for £3.99 a month if you are younger than 28; when you are older than 28 you pay £14.99 (Tinder, 2015). Besides the fact that I think that the price discrimination of £11.00 is quite large, the data of GWI suggests that Tinder Plus could become a good money-spinner for the company: 24% of Tinder users had paid for an online dating service in the month May of this year (GWI, 2015). If Tinder is able to convince these users to upgrade to Tinder Plus, then this subscription can bring in the revenue of massive valuations.
The extra features of Tinder Plus are (Tinder, 2015):
Super Like: by tapping the new blue star icon, you can let someone know that they stand out from everyone else;
Rewind: when you have accidentally swiped left – the 'dislike' button – on someone you wanted to get to know, you can get them back with the touch of a button;
Passport: this feature lets change your location to match with people around the world.
Unlimited swipes: when you are just a normal Tinder user, Tinder introduced an algorithm that limits the number of likes you can make in a consecutive 12-hour period, while Tinder Plus members can like as many users as they want.
In addition, Tinder Plus is not the only recent change in Tinder's business model. Last year, they introduced integrated advertising, which is also a good money-spinner. With 50 million active users, Tinder has a wide reach and the recent changes in the business model are therefore quite predictable. What do you think? What will be the next change?
357398br
---
References
http://www.theguardian.com/technology/2015/may/07/dating-app-tinder-married-relationship
http://www.globalwebindex.net/blog/what-to-know-about-tinder-in-5-charts
I found it rather interesting, that professor Ting Li mentioned mobile payments during the lecture on Monday, as an example of a conglomeration attack. Smartphones would become even more important.  It is already almost the 'end of the world' to the average smartphone user when they lose their phone, imagine how much worse it would be if all payments were also mobile… The devastation one would feel when their battery is dead…
Personally, I have never been too interested in the concept of mobile payments, and it has been around for quite some time already. Google Wallet launched in 2011. The reason it stood out to me during class is because of something that happened this summer. My mum and I were driving, and we needed to get gas. She went in to pay, and as she wanted to pull out her credit card, the clerk told her the payment was already done. My mum looked at him not understanding, she did not even take her credit card out of her bag! That is the moment we realised the credit card company had implemented a new system. The scary thing about that system, however, is that if someone were to buy something right after my mum, the machine could accidently charge her instead of the next customer…
2015 has been called the 'year of mobile payments'. This is reflected by many company's initiatives. Starbucks already has mobile payments implemented in thousands of its stores in the USA. Similarly, numerous fast food chains have done the same. Subway and Paypal are currently working together to integrate Paypal's OneTouch mobile checkout experience in the updated version of the Subway app, this would work across the 27,000 locations in the USA before the end of the year (Perez 2015).
With credit cards, the implementation is quite easy, as one card works in all locations that offer the service. The cards are the same for all users. However, in the mobile payment industry… How can one mobile-based financial solution cater to all markets?
Mobile payment systems are actually most successful in developing countries. There the choice was simply between either cash or mobile payments, which made the benefits of mobile payments, stand out. In Zambabwe, for example, a large mobile payment player called EcoCash made its debut in the mobile money space. It also offers many opportunities for businesses in developing countries to reach business beyond Africa's borders. Earlier this year, three of the key players in Africa signed an agreement to work together, so that users from the three different services can easily transfer money to users from one of the other two services, creating a large mobile-payment community (Nidugondi 2015).
In developed markets, customers already have a wide variety of choices when it comes to payment methods, so why would they use mobile devices for financial transactions? However, considering the increasingly big role mobiles are starting to play in the purchasing experience, there may be a future for mobile payments. The Subway example is a perfect illustration of how mobile payments could enhance customer experience, customers would be able to assemble their sandwich and pay all through the mobile application. They would no longer have to stand in line, and could simply come pick up their sandwich once it is done. Furthermore, opportunities lie in customised offerings and location-based offers.
The statistics are quite impressive, actually. In Japan, NFC wallets are used on close to 65 million handsets by 15 million users initiating 30-50 million transactions per month with 750,000 merchants. Globally, mobile payments are expected to generate between $450 and $1 trillion in transaction value by 2015.
Although numerous projects have been launched in more than 35 countries across the globe, mobile payments still have a long way to go in terms of market penetration. Google Wallet is a perfect example (Nidugondi 2015).
I am very interested to see whether smartphones will be able to overtake the payment industry.
Bibliography
Nidugondi, S 2015, 'The Year That Was And Will Be In Mobile Payments', TechCrunch, 6 June, viewed 15 October 2015, http://techcrunch.com/2015/06/06/the-year-that-was-and-will-be-in-mobile-payments/
Perez, S 2015, 'Subway Teams Up With PayPal On Mobile Payments', TechCrunch, 29 July, viewed 15 October 2015, <http://techcrunch.com/2015/07/29/subway-and-paypal-team-up-on-mobile-payments/#.gs8fgo:Tp23>
If Moore's law keeps continuing, there will be a point in time where computer processing power exceeds the processing power of the human brain. Faster computers could have a huge impact on everyday life and the tasks that we perform. To give a deeper understanding of how fast the brain we will use the estimation of the processing power of the human brain that has been made by Dharmendra Modha, IBM Fellow and IBM Chief Scientist for Brain-inspired Computing. He estimated that the brain has 38 pentaflops of processing power, which is a thousand trillion or 38,000,000,000,000,000 in numbers. Flops stand for floating point operations per second and is an indicator for the processing power of the CPU (Central Processor Unit).  Some estimated examples to put the human brain into perspective:
---
Iphone 6 has about                                           6,250,000,000 flops.
Samsung S6 has about                                  33,000,000,000, flops.
Nintendo Wii U has about                            333,000,000,000, flops.
Playstation 4 has about                             1,833,000,000,000, flops.
Tianhe-2 upercomputer has about    33,860,000,000,000,000 flops.
---
As you can see the world's fastest super computer's computing power is getting close to equal the human brain's processing power. But when will the commercially available processors surpass the processing power of the human brain? The fastest commercially available are the Core i7 5960X and 5930K, which have about 354 gigaflops (354,000,000,000). According to Moore's Law (with the help of multithreading and service-orientated architecture) it would take another 32 years before processors faster than the human brain would be commercially available.
Processing power is one thing, modeling software to behave and think that surpasses human knowledge and rationale is another. Artificial intelligence is already being developed, but is nowhere near human intelligence. The combination of super fast processors and software that can improve other software could lead to exponential technology development. This could bring many benefits such as human augmentation, robots that will do a lot of human tasks and increased efficiency in everything that is computerized. We also have be cautious when the technology develops at an exponential rate, as artificial intelligence could "outsmart" human beings. By looking at the current trends in the development of processing speed we could definitely say that there are some exciting technological developments/revolutions to come.
References
Forbes.com, (2015). Forbes Welcome. [online] Available at: http://www.forbes.com/sites/alexknapp/2014/06/23/chinas-tianhe-2-remains-the-worlds-fastest-supercomputer/
Pages.experts-exchange.com, (2015). Processing Power Compared. [online] Available at: http://pages.experts-exchange.com/processing-power-compared
Puget Systems, (2015). Linpack performance Haswell E (Core i7 5960X and 5930K). [online] Available at: https://www.pugetsystems.com/labs/articles/Linpack-performance-Haswell-E-Core-i7-5960X-and-5930K-594/
Researcher.watson.ibm.com, (2015). Dharmendra S. Modha – IBM. [online] Available at: http://researcher.watson.ibm.com/researcher/view.php?person=us-dmodha
started, I. (2015). Intel processors: what you need to know to get started. [online] TechRadar. Available at: http://www.techradar.com/news/computing-components/processors/intel-processors-everything-you-need-to-know-1282987/3
We have been hearing it for some years now. "Mobile payment is the future", "This will be the year of mobile payment". But until now the great breakthrough had yet to come. In the Netherlands we have seen several pilots of mobile payment programs. Payter did an extensive pilot in Rotterdam in 2007 and the Rabobank performed several smaller pilots starting in 2007. And in 2010 the three major banks in the Netherlands  (ABN AMRO, ING and the Rabobank) and the three mobile operators (KPN, Vodafone and T-Mobile) signed a declaration of intention to work together to enable mobile payments and created a joint-venture called Sixpack/Travik. Although this joint-venture already ended after two years, the major players have continued the implementation separately. Vodafone launched last year Vodafone Smartpass, a solution that allows customers to pay with their mobile, and the ING expects to launch their mobile payment solution later this year.
Why are banks and mobile operators then so eager to implement mobile payment? One important reason is to stay competitive. There is a fear that banks may become the 'bit pipes' of the financial industry. In the telecommunications industry mobile operators and internet providers have already seen threats as VoIP, social networks and internet messaging. These services are developed by third parties with operators not sharing in the revenues and they increasingly threaten traditional revenues like voice and text messaging. In the end mobile operators could be reduced to simple 'bit pipes', only offering the infrastructure to enable these services without getting a share of the earnings.
This could happen in the financial world too. New players on the market can play a disruptive role by introducing new services that reduce the role banks play in the financial system. That role would only be the funding of the virtual accounts with all transactions and money streams occurring outside their influence. A popular example is Paypal that enables customers to pay online for transactions on sites as Ebay. Recently we have seen other big players like Apple and Google introducing their payment solution for mobile phones. Banks play virtually no role anymore in this service. To prevent this from happening both banks and mobile operators try to strengthen their position on the market before a new company can enter and develop new services that add value for the customer.
This brings us to the second reason why banks and mobile operators are so eager to implement mobile payment. Mobile payment is just an enabler around which extra services can be built. It functions as an interaction moment for these services. Mobile payment is in this way not the killer app
, the application that really shows the value of the product and the reason for customers to adopt it. Other services will have to provide this extra value. One example is the wallet function of a mobile phone. A normal wallet usually contains payment cards, but also loyalty cards, membership cards and gift cards. All these cards have to be handed over during the transaction. Mobile payment could combine this in one interaction. In the same way discount coupons can be made electronically. Instead of cutting out a coupon from a newspaper the customer can just scan it using NFC or QR code and put it in his mobile wallet. This simplifies the process and triggers the customer to actually use the coupon.
Still, banks and operators will have to hurry if they want to strengthen their positions. Mobile payment initiatives are popping up fast (think Apple Pay, Android Pay, Samsung Pay and the next one is LG G Pay?) and they could find themselves lagging behind.
JH Aben 171724
References:
http://www.payter.nl/nl/over-ons/
http://www.emerce.nl/nieuws/banken-en-telecombedrijven-samen-in-mobiel-betalen
https://www.ing.nl/particulier/mobiel/mobiel-betalen/index.html
https://www.vodafone.nl/shop/mobiel/abonnement/extra-opties/apps/smartpass.shtml
How do you choose a hospital? Research shows that patients use various channels to choose a hospital and that these channels have changed a lot over the past ten years. This post will give a brief explanation of how hospitals are chosen by patients and it concludes with a small recommendation towards hospitals.
First, patients normally listen to the doctor who refers patients to a hospital in the Netherlands. Patients tend to like it when a doctor makes that choice for them (Berendsen, 2008). Over 75% of the patients value the opinion of the doctor the most when choosing for a hospital (Lenderink, 2012).
Next to that, the influence of friends and family is really high. 64% of the patients ask their friends and family about their choice of a hospital (Lenderink, 2012).
Traditional media also plays a big role in the choice for a hospital. Research of the NVZ showed that 70% of the patients were more critical and 13% of the patients actually went to another hospital because of bad news. Hospitals should thus really be involved with traditional media and respond as soon as possible to bad news.
Lastly, the most recent and important influence on hospitals is the influence of internet (Wolters, 2012). 81% of the patients searches on the internet before going to the hospital (Lenderink, 2012). Next to the fact that internet plays a role in self-diagnosing (33% of the patients do that) and comparing the qualities of a hospital (44% of the patients do that), patients use internet mostly for checking online rating systems (Klauw and Flim, 2011). Almost 75% of patients use online rating systems to check out a hospital. Online rating systems, like zorgkaartnederland.nl, give patients a platform to present their opinion about a hospital and are very useful for other patients.
Next to these platforms, social media also plays an important role. Patients use social media to get an overall view of a hospital. They ask each other questions on Twitter and Facebook and spread their feedback of a hospital (Klauw and Flim, 2011).
I would like to recommend hospitals to keep an eye on the online rating systems and social media, because bad reactions can really influence patients in their choice of a hospital. Traditional media is still relevant, but the relevance of social media grows enormously and the speed of these messages is something to be careful with.
References:
Berendsen, A.J. (2008), Samenwerking tussen huisarts en specialist, Houten: Bohn Stafleu van Loghum, pp. 159-160
Lenderink, K.M.H. (2012), Marketingcommunicatie van ziekenhuizen, Universiteit Twente & Team Nijhhuis. Seen on 12-10-2015 through: http://essay.utwente.nl/61783/1/MSc_KMH_Lenderink.pdf
Klauw, D. van der & Flim, C. (2011), De rol van eHealth en gezondheid 2.0 in het veranderend ziekenhuislandschap, Den Haag: Raad voor de Volksgezondheid en Zorg
Wolters, P.J. & Lako, C.J. (2012), Hoe kiezen patiënten een ziekenhuis?, TSG, 90(1), pp. 45-50


As IT savvy BIM students, most of us probably have already heard about the concept for "self driving cars". So how far are we from going University or work in one of those somewhat magical machines?
Let me briefly walk you through this "driverless car" concept and make some bold predictions.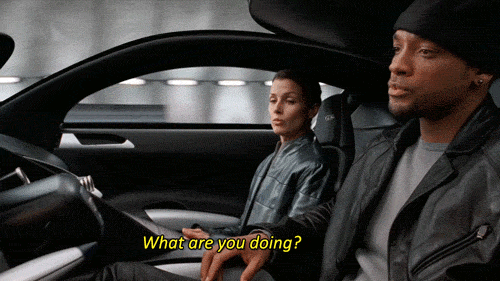 Why do we need a self-driving car?
A self-driving car is a highly autonomous vehicle. The difference between a self-driving car and your automatic VW golf is quite straightforward — a self-driving car does not need you. The Highway Traffic Safety Administration (NHTSA) has already proposed a classification for autonomous vehicles. A truly driverless car should achieve the highest level (level 4) of automation. For the reason of simplicity, I will use the term "driverless car" to describe a level 4 autonomous vehicles in this post.
Level 4: The vehicle performs all safety-critical functions for the entire trip, with the driver not expected to control the vehicle at any time. As this vehicle would control all functions from start to stop, including all parking functions, it could include unoccupied cars.
According to ASIRT, nearly 1.3 million people die every year on our planet. To put it more visually, that is 3287 deaths per day, an equivalent of 3.85 fully packed airbus A380-800 flight crashes on a daily basis. Clearly there are lots of improvements needed to be done. For the past decades, we have already made changes around it, like, seat belts, airbags and better tougher bumpers. Now it is the time for us to focus on the real problem, careless drivers.
For the record, I am not saying currently driverless cars don't make any mistakes, nor they are better than the greatest, safest driver on earth, but they can be one in the short coming future. Given the fact that a driverless car don't blind, feel tired or use cell phones while driving, they are just more stable comparing with human drivers.
Who are developing those cars?
Both IT savvy giants and the traditional auto manufacturers have already spotted the benefits for a driverless car. Google has been pushing the driverless concept since 2012 and recently its prototype has already become the headlines everywhere on the news media. It has no pedal brake, no steering wheel and only a button to start and stop in the Pokemon-ish "car" thing.
The concept vehicle has only two seats, a displaying screen and it is able to travel at a top speed of 25mph (40km/h). According to Google, its sensors can enable the vehicle's computer to determine its location and surroundings within the range of several hundred meters.
Elon Musk, (yea, the iron man in flesh) and his Tesla is also working on autonomous vehicles. However, their vision is slightly different from Google's driverless concept. They think the car currently should be driven by humans, with an autopilot functionality. The Model S cars sold since September 2014 with the necessary equipment for autopilot mode can now upgrade its software for autopilot functions.
It works like this: The driver turn on the auto pilot feature when the Model S is traveling at 18- 90 miles per hour. When autosteer is activated, traffic-aware cruise control will also turn on to maintain a safe distance from the car ahead.
The traditional auto-makers join to the battlefield too. Companies like GM, Toyota, Mercedes, BMW all released their autonomous car concept. The competition escalated quickly.
Predictions
Okay, here is my prediction:
The first purely driverless commercial car will be launched to the public between 2018 and 2020. Cars with autopilot/driving assistant functions will become the industry standard by 2020.
The greatest barrier preventing ordinary customers to "drive" a driverless vehicle, in my opinion, will be the slowly changing regulations. Currently only a few states in the US permit such pure driverless cars on the road for testing purposes, and also in some parts of European countries like Britain and Germany.
One thing in particular regarding to legislation I am curious about: If a autonomous car run over someone, who should be liable for that responsibility? The car manufacturer or the person sitting inside of it?
Do you agree with my predictions? Let me know.
References:
Driverless-future.com,. 'Forecasts | Driverless Car Market Watch'. N.p., 2015. Web. 15 Oct. 2015.
Hars, Dr. et al. 'Legal Issues | Driverless Car Market Watch'. Driverless-future.com. N.p., 2015. Web. 15 Oct. 2015.
Top Gear,. 'The Google Self-Driving Car Is Here'. N.p., 2014. Web. 15 Oct. 2015.
Truong, Alice. 'Tesla Just Transformed The Model S Into A Nearly Driverless Car'. Quartz. N.p., 2015. Web. 15 Oct. 2015.
Do you also sometimes feel the need to get more info from a physical object, such as knowing where the nearest cinema is from the movie on the poster you just spotted at the bus stop? Or know a bit more about that historic buiding you're in front of? Sometimes you see a QR-code present and you need to look in your phone to find that scanner app if you even have it. Well Google is developing a new standard for the way we will interact with the world around us (the internet of things) using the physical web.
How does it work?
The physical web is a new approach for smartphones to interact with objects on demand while not having to download an app first. Through the use of a Bluetooth low energy beacon, a physical object is able to send a URL once every second. Such a small device can maintain power for five years on a single charge. Once you get your phone out of your pocket, you can see what Bluetooth devices are nearby trough the Bluetooth scanner (off course the user has to give permission). If your scanner picks up something, the most relevant links to webpages are displayed, the same as if you search for something on Google. Once you click on the link you will be redirected to the webpage.
Why URLs?
URLs are the most understood, flexible and accepted form to visit a webpage. These links can send you to a website, a specific webpage or even deep link into a native application on your phone.
An example
You as a user walk up to a parking meter in order to pay for your car. You get your smartphone out of your pocket and scan your surroundings for nearby devices. You click on the parking meter and are redirected to a webpage. Through the use of an internet socket you are connected to the specific parking meter. On the webpage you select the preferred time, and you click on pay and you're on your way.
The physical web standard of Google is only used for making the initial connection from the device to your smartphone. Once you as a user click on the transmitted link the rest is handled in the cloud through the website.
Other examples:
A cat collar that lets you find and call the owner.
A bus can tell you when its next stop is.
Equipment that lets you find the manual.
Movie poster that tells you when the next screening is at the cinema.
And many more.
Vending machines that let you choose a product and pay, instead of needing NFC or other types of payment.
A table at a restaurant that lets you order drinks though your phone.
Final thoughts
As the internet of things is becoming bigger and bigger, new standards have to be developed to let the users communicate with these devices easier. I think Google's physical web standard is doing a good job in making these connections as easy as possible. To be successful in my opinion such functionality will have to be implemented standard in every smartphone operating system to reach a large user base. Do you think this is the way we will connect with our surroundings?
References:
https://google.github.io/physical-web/
http://postscapes.com/googles-physical-web-suggests-urls-not-apps-are-the-future-of-the-internet-of-things
http://radar.oreilly.com/2015/04/googles-physical-web-vs-apples-ibeacon.html
First Uber competitors Didi Dache and Kuaidi Dache came together, and now two biggest online-to-offline (O2O) service providers merged to create a $ 15 billion provider of local services. Meituan, a Groupon-like website part-owned by e-commerce powerhouse Alibaba, and Tencent-backed Dianping, a restaurant review smartphone app, would be combined to be the largest local services platform in China. The two companies would retain their brands and management structure and operate their businesses independently, but they would work together to boost each other's business and share.
Like Didi Dache and Kuaidi Dache, Meituan and Dianping were burning cash to offer price cuts, favorable retail rates and anything to attract both consumers buying and merchants selling. The combination would save the two from an expensive cash war and allow them to more easily outrun competitors, such as $3 billion startup Ele.me and Baidu, which plans to invest $3.2 billion over next three years into its own local services venture Nuomi.
Indeed, the cash war has been prevailing recently in Chinese O2O market and companies are often hoping the discounted/subsidized orders would bring more and hopefully loyal customers. However, the common situation is people just use the platform with discount and easily switch to any other ones offering better deals. Companies, on the other hand, may be aware of the situation, but they would rather lose money to gain more orders. The logic behind is simple – they need a good-looking number of orders to attract next round of funding. Therefore, this war is not going anywhere but losses for everyone; even consumers would only get monetary benefit in the short term instead of better product or service in the future. As a result, investors are now desperate about increasing valuation, frequent funding and little likelihood of IPO and thus eager to end the cash-burning war. Capital winter is coming. The only way to be the winner in the O2O market is not by burning cash but building industry barrier. As users are easily switching due to the subsidies, merchants are probably the key. Since investors are getting more concerned about the intense and often unprofitable competition between leading companies in China's Internet sector, it is speculated that more mergers like Meituan and Dianping might follow.
References:
http://www.reuters.com/article/2015/10/08/us-china-meituan-idUSKCN0S216L20151008
http://www.bloomberg.com/news/articles/2015-10-07/china-s-meituan-said-to-agree-to-15-billion-dianping-merger
Presumably, some of you happen to be frequent Snapchat users. In case you are part of this group, you probably already encountered the new feature of Snapchat: 'sponsored lenses'. Snapchat extended its service with this new feature by acquiring Looksery, a facial recognition start-up, for around $150 million.
The new sponsored lenses feature allows users to send animated selfies (either pictures or short videos) to other users by making use of a special filter (so called 'lenses'). Snapchat will constantly swap between new lenses and therefore gives users an incentive to regularly check back on the newest ones.
However, this feature is not only about just providing the relatively young user base of Snapchat with a new way of making fun selfies. On the contrary, Snapchat is monetizing its 100 million daily user base in an ingenious way. With sponsored lenses, Snapchat makes use of advertising distributed by users.
As said, Snapchat's user base is formed by mostly young people who are used to the digital world. Snapchat identified them as users that are tightened to a relatively small budget. Therefore, Snapchat users in general are not very eager on paying for any additional services like special selfie filters. These users are neither willing to use a free-of-charge service and subsequently be buried under advertisements. However, with the sponsored lenses feature, Snapchat actually encourages users to spread advertisements among other users in a fun and interactive way.
Just imagine how much Sony Pictures Entertainment, the production company of the next James Bond movie Spectre, would like to pay for a tailor-made sponsored lens, for instance during the premiere day of the movie. According to the Financial Times, Snapchat can charge up to $450.000 for a sponsored lens on an 'off peak day'. On 'peak days', for example on Halloween and Thanksgiving, charges can accumulate up to $750.000.
I hope I did not spoil all the fun you had while making use of this new feature. Nevertheless, keep in mind that sooner or later, new lenses will be 'sponsored'.
Sources:
http://www.adweek.com/socialtimes/snapchat-is-the-fastest-growing-social-network-infographic/624116
http://www.ft.com/intl/cms/s/0%2F4e2f193c-6860-11e5-97d0-1456a776a4f5.html#axzz3oMCCjdmM
http://uk.businessinsider.com/snapchat-buys-looksery-2015-9?r=US&IR=T
Buying groceries at a supermarket is probably one of the things that is done at least once a week by an average Dutch consumer. Supermarkets spend quite a lot of money on marketing and advertising, and basically every supermarket claims to offer fair prices and the best products. Being a supermarket, how can you find out which supermarket is really the cheapest option? In order to find the answer to this question, RTL Nieuws (2014) executed a research experiment in which they bought the exact same grocery list at the 13 biggest supermarket chains in the Netherlands. Surprisingly, they found out that the bills varied quite a lot for a rather small grocery list, ranging from €11,17 for the cheapest supermarket to €23,35 for the most expensive one.
As shown in the experiment above, Dutch households can potentially save a lot of money on their grocery expenses by going to the cheapest supermarket. Gaspard Jaspers saw an opportunity for this problem, so he started with the development of Sjoprz, an app that enables users to compare 80.000 different products (Libbenga, 2015). After scanning a product at home or in the supermarket, this app directly displays which ingredients the particular product contains, what it costs in several supermarkets and where the product is currently on sale (Eindhovens Dagblad, 2015). Additionally, the app also shows the nutritional value of a product, allowing customers to shop for a healthy lifestyle.
Why has this app more potential than 'Boodschapp'? 
In 2012, Boodschapp was launched with a similar idea as Sjoprz. However, the app went bankrupt 4 weeks ago, since they were not able to create a sustainable business model that generated enough revenue to cover the costs (Adformatie, 2015). According to the founder of Sjoprz, Gaspard Jaspers, Boodschapp failed because of limited information, where they particularly focused on health, while the customer values the price as a very important aspect as well.
Sjoprz, on the contrary, gives their users a push notification when their favorite products are on sale. Moreover, you just scan the barcode of products to find out where it is offered for the lowest price. This information about prices in particular, can be very valuable for a customer (Libbenga, 2015).
How did Sjoprz manage to obtain all this data? 
Without any doubt, it can be stated that uploading all information about all products available in the Dutch supermarkets requires a lot of work. In addition to that, the founder explained that no single supermarket in the Netherlands was willing to share their data about products with Sjoprz or to help with the development of the app. Looking at it from the perspective of the supermarket, this makes sense, because the app actually makes the supermarket industry fully transparent. When this app is completely developed, customers can see in a glance which supermarket is the best option. Supermarkets will probably see this as a threat, since they might become less popular once this app is used by a big percentage of supermarket customers. Consequently, their shopping behaviour is likely to change due to this app, resulting in the fact that customers will buy different products and brands, since they are better informed (Eindhovens Dagblad, 2015).
To conclude, it can be stated that this app improves customer informedness a lot, resulting in the fact that the supermarket industry becomes more transparent than it ever was. This shifts the power to the consumer, and according to the founder of the app, that is where the power should be.
References:
Adformatie. (2015, September 15). Boodschapp en Goodso failliet verklaard. Retrieved from http://www.adformatie.nl/nieuws/boodschapp-en-goodso-failliet-verklaard
Eindhovens Dagblad. (2015, April 25). Nieuwe app voor goedkopere en gezondere boodschappen. Retrieved from http://www.ed.nl/economie/nieuwe-app-voor-goedkopere-en-gezondere-boodschappen-1.4879856
Libbenga, J. (2015, October 15). 'Een boodschappenapp die wel werkt'. Retrieved from http://www.emerce.nl/nieuws/een-boodschappenapp-die-wel-werkt
RTL Nieuws. (2014, November 05). Aldi, Lidl en Spar duurste supermarkten. Retrieved from http://www.rtlnieuws.nl/editienl/aldi-lidl-en-spar-duurste-supermarkten
Author: Ruud Schippers
Student number: 441698
Bitcoin the disruptor.
You must have heard of the digital phenomenon bitcoin. Most of you are probably not familiar with the underlying technology and how this very technology can disrupt almost everything that has to do with how we use money.
What is bitcoin?
Bitcoin is digital money, more accurate it is a crypto currency. It is the first and most known crypto currency, but there are a lot of other crypto currencies called "altcoins". Bitcoin is a protocol (like HTTP for web browsing or SMPT for emailing) with the function of sending and receiving payment information. The bitcoin protocol works as follows: a computer connects with and sends binary codes to another computer, providing you with the control of X bitcoins on the first address and the command to increase them with X bitcoins on the other address.
Must sound familiar right, like internet banking you say? Well, you are almost right, except that you are completely wrong.
Bitcoin is a completely decentralized payment protocol, which means no bank is in control of your money. It is a gigantic public ledger containing all of the transactions made from the start, while being saved on millions of computers. Anyone can obtain an identical copy of the ledger and view the transactions in it. Bitcoin transactions are (almost) instant, almost free of transaction fees (about a penny) and most important no one has the control over your money.
How are bitcoins made?
To understand the disruptive nature of bitcoin you will have to understand the underlying technology. It is actually not bitcoin that is disruptive, but the technology driving bitcoin, the so called "blockchain". Bitcoins are being created by running software on a computer, which in crypto currency terms is called "mining". The software is adding and verifying records of recent transactions on the public ledger and compiling them to a "block". Each of these blocks are added in a chain after each other and form the "blockchain". These blocks will never b
e altered. Besides containing al this transaction data each block also contains a mathematical puzzle. The computer that solves this puzzle receives bitcoins in return. The processing of all these transactions and verifications while solving this mathematical puzzle are incentivized by bitcoins. Therefore, this makes maintaining the network profitable. Bitcoin has a controlled supply, as the total of bitcoins that will ever be made is finite. A total of 21 million bitcoins will ever be mined, which is hard-wired in the bitcoin protocol.
What is the potential of bitcoin?
Little to none transfer costs. Remember that extra euro on top of your bill while ordering food via thuisbezorgd.nl and paying with iDeal? These are typical transaction costs that bitcoin can get rid of. If you look at transaction costs at a larger scale you could see the huge impact bitcoin could have. Credit card fees are typically between 0.75% and 5% and for a transaction oversees these costs could quadruple. By cutting all of these transaction costs consumers and merchants will have more money to spend.
Transactions are being processed within 10 minutes. If you transfer money between (different) banks the delay is 1 – 14 days, depending on the banks.
Bitcoins are accessible to everyone with an internet connection. This could have a great impact on the people living in third world countries. Even in the poorest of countries most people have access to mobile phones. It gives everyone an alternative to their own inflation-subjected currency. As there is only a certain amount of bitcoin that will ever exists, bitcoin is not subjected to the economical phenomenon of inflation.
In medieval times when you deposited money in the bank and got a value paper in return, the banker actually had the same amount of all the value papers in his safe. When the first banker decided to lend money to other people and ask interest in return, money was created out of nowhere for the first time. This is how banks created money, which has not existed before. This is how inflation started. With bitcoin banks would no longer be necessary (or at least not in their current form), as people can borrow or lend their money straight from other people. As there is a limit to the amount of bitcoin there will be no inflation due to extra bitcoins being mined.
What is the potential of the blockchain?
The blockchain offers decentralized storage. Decentralized storage means no censorship, fraud or third party interference. Imagine decentralized email servers (peek-a-boo NSA), uncensored internet (google for China), smart contracts (fully automated contracts) and databases that are near to impossible to hack (Ashley Madison).
 As with most disruptive technologies there is resistance, as disruptive technologies will take away the power of the ones dominating the current technology. Bitcoin and the blockchain will face many challenges and will be put under a lot of pressure, especially by the huge financial institutions. But as more and more people and corporations see the potential we could definitely say that bitcoin and the blockchain are here to stay.
References
Bitcointalk.org, (2015). Bitcoin Forum – Index. [online] Available at: http://www.bitcointalk.org
Frisby, D. (2014). Bitcoin.
Nakamoto, S. (2008). Bitcoin: A Peer-To-Peer Electronic Cash System. [online] Available at: http://www.cryptovest.co.uk/resources/Bitcoin%20paper%20Original.pdf
Without any doubt, everyone within this blog has already heard about the concept of outsourcing. In this post, I am going to write about a particular product, that has incredible potentiality: the thin client.
I firstly got in touch with the concept of thin client when I was reading the book: The Big Switch written by Nicholas Carr. In its book, the author does an interesting parallelism between the diffusion of the electricity and the computers, forecasting the computing to become soon an utility. According to him, the next big change will be the outsourcing of the computers, as a matter of fact he predicts a bright future for the so called as-a-service-models (in particular in his book he speaks of SaaS and HaaS). In its chapter 4, called: Goodbye, Mr. Gates, he explains how this is going to be possible: through the use of thin clients. Thin clients are stateless, fanless desktop terminal that has no hard drive. They works thanks to a connection with a data centre (which could be proprietary or also outsourced), which allow the users to have all features typically found on the desktop PC, including applications, sensitive data, memory, etc. In other words, the thin client allow users to perform, in most of the occasion, as they would do with a personal computer. The only case in which normal computers are better, is when it comes to very intensive and demanding applications, such as AutoCAD, this is due to the absence of hardware.

Figure 1: In this image we can see how different workstations (speakers, mouse, keyboard, monitor), thanks to the thin clients, can be setted to perform the same functions of normal PCs.
Thin clients are linked to a single powerful host machine, which can run multiple operating systems and multiple applications on the same server at the same time. This is possible only thanks to the use of virtualization, i.e. a software that separates physical infrastructures to create various dedicated resources.
Creating such an infrastructure has several benefits for a company:
1) Lower Operational Costs: An office environment where several workstations are involved can access a single server unit, thereby reducing the operational costs covering these related actions:
Setting up the device takes less than ten minutes to accomplish.
The lifespan of a "client" unit is very long, since there are no moving parts inside. The only parts that need constant replacements are the peripherals that are external to the PC. This means that when something breaks at the "client's" end, it can be as easy as taking a replacement unit to replace the broken one. Even wear and tear is considerably unnoticeable.
Energy efficiency – A slim unit is said to consume 20W to 40W as opposed to the regular thick PC, where power consumption during operation mode consumes 60W to 110W. In addition, the thin PCs need little or no air conditioning at all, which literally means less operating costs. Whatever air conditioning needed is demanded and supplied at the server area.
Work efficiency – Its work environment can be far-reaching and extensive; as it can provide quick access to remotely located workers simultaneously operating on server-based computing.
2) Superior Security: Since users will only have access to the server by network connections, security measures like different access levels for different users can be implemented. That way, users with lower access levels will not be able to see, know, or in worst case scenarios, hack into the confidential files and applications of the entire organization. They are all secured at the server's end, which is also a way of securing data files in the event of natural disasters. The servers will be the only machines that need to survive the disaster as the main location of all the saved data. Immediately after the disaster, new "clients" can easily be connected to the server, for as long as the latter remains intact.
3) Lower Malware Infection Risks: There is a very slim chance of getting malware on the server from a thin client because inputs to the server only come from the keyboard, mouse actions, and screen images. The PCs get their software or programs from the server itself; hence, patches, software updates and virus scanning applications are being implemented only on the server's end. It follows that the servers will be the one to process information and store the information afterwards.
4) Highly Reliable: Business organizations can expect continuous service for longer durations since thin clients can have a lifespan of more than five years. In as much as these units are built as solid state devices, there is less impact from wear and tear through constant use.
5) Space Savings: the small dimension of a thin client allow to have a better workplace with more space for the normal working activities.
Figure 2: An HP t420 Thin Client
Of course the thin clients have some downsides such the fact they have to be always connected and that a powerful central host machine is needed, but for companies which have to bear expenses for setting up an IT infrastructure the thin clients could be a real revolution.
Sources:
Carr, N. G. (2008). The big switch: Rewiring the world, from Edison to Google. WW Norton & Company.

http://www.devonit.com/thin-client-education
http://www.businessnewsdaily.com/5791-virtualization-vs-cloud-computing.html#sthash.BkbfScvb.dpuf
http://www8.hp.com/us/en/thin-clients/t420.html#!&pd1=1
http://www.thinclientbrasil.com/thin-client/como-funciona-thin-client.php
http://www.brighthub.com/environment/green-computing/articles/66417.aspx
Grab your popcorn and take a seat. We might have another Silicon Valley tech feud on our hands. This time it's Tesla vs. Apple. There have been rumors circulating for a long time that Apple is working on a self-driving car. After reports that Apple was poaching key automotive talents from Tesla, Musk told the German business newspaper Handelsblatt: "If you don't make it at Tesla, you go work at Apple." The Tesla CEO went on to say "They have hired people we've fired. "We always jokingly call Apple the 'Tesla graveyard."' When asked whether or not he took Apple seriously as a competitor in the automotive market, Musk replied, laughing: "Did you ever take a look at the Apple Watch?" He then chuckled.
This is a classic Goliath vs. David scenario. Some believe Musk is simply jealous, since the Apple Watch made more profit in three months than Tesla will in 2015. Musk has already taken a step back, as he tweeted that he doesn't hate Apple and that he thinks it's a great company with a lot of talented people. He's still not convinced about the Apple Watch, as he said "the functionality isn't compelling yet, by version 3, it will be." The Apple watch will bring in $4.4 billion in revenue this year. This is not a grand number, since Apple will be good for $233 billion in revenue in total this year. However comparing it to Tesla, who's expected to achieve around $5.4 billion in revenue, it is pretty big. Especially when looking at the profit margins on the Apple watch.
Both companies have a stellar reputations in the tech space. Yet, I do get the feeling that Musk is taking Apple lightly. He said: "Cars are very complex compared to phones or smartwatches." "You can't just go to a supplier like Foxconn and say: Build me a car." Although he has a point, one should never count Apple out. Over the past decade or so, Apple has been very successful at fundamentally reshaping the personal-computing industry.
You'd think that the car industry is very different from the personal computing market (notebooks and phones), however Tesla's processor supplier NVIDIA stated earlier that cars are basically supercomputers that require "parallel processing, extensive software based architectures, and deep learning technology." Then all of a sudden it makes a lot of sense that Apple wants a piece of the automotive market. Looking at Apple's track record of building game changing computing devices, one should not underestimate them.
Apple has not yet responded to Musk's comments. If Steve Jobs were still CEO at Apple this could have been very different, as he was never one to mince words. He used to be feared and famous for his tech-feuds. Jobs vs. Adobe Flash, Jobs vs. RIM, Jobs vs. John Sculley, Steve Jobs vs. IBM and of course Jobs vs. Microsoft/Bill Gates, to name a few. Apple does not shy away from taking off its gloves, as can be seen during the more recent feud between Apple and Samsung, filled with all kinds of legal assault.
But let's not get too carried away. After all, Musk has already apologised in his own way and Apple is still far away from becoming a direct competitor of Tesla. Even if they do clash, the car market is not a clear winner takes all market, so there should be room for Apple and Tesla to coexist. Right now, Tesla has other things to worry about, as its stock has dropped 11.3% in the last three months.
If you liked this blogpost and want to read more about tech feuds, check out this link: The 10 Best Tech Rivalries of All Time.
---
References:
http://www.theguardian.com/technology/2015/oct/09/elon-musk-apple-graveyard-fired-tesla-staff?CMP=twt_a-technology_b-gdntech
http://www.cnet.com/news/elon-musk-no-no-i-dont-hate-apple/
http://www.marketwatch.com/story/elon-musk-yo-i-dont-hate-apple-2015-10-09
http://www.fool.com/investing/general/2015/10/10/should-tesla-motors-inc-ceo-elon-musk-really-be-di.aspx
http://www.pcmag.com/article2/0,2817,2391784,00.asp
http://www.mercurynews.com/business/ci_25661955/apple-v-samsung-jury-begins-deliberations-epic-patent