Tag Archive | Knowledge
I am an information geek and I'm here to share the best of it. 
In this Internet age, it is extremely difficult to find the useful information which is of high quality and caters to your preferences. That is why I wanted to share with you the best information sources around. I believe in Dave Pell's idea, that the best algorithm is human. Therefore, most of these sources are newsletters or individuals, who are passionate about knowledge.
---
The Next Draft
 Everything you need to know on the internet
The Managing Editor of the Internet Dave Pell daily sends a digest with 10 days most fascinating news. If I would need to choose only one source that I could read, this would be the one! All media people read it. Just name it: The Atlantic, The Economist, The New Yorker
And you should too!
---
Mattermark Daily
 All you need to know about start-ups
Mattermark has the most successful content marketing I've ever seen. I actually only started because my work in a start-up required to do so. If you ever think about being knowledgable about start-ups, then this is a go-to place.  
---

VOX.com
Explain the News
The best news site that I have ever encountered. They write about all the important affairs. And explain them. Only caveat is the fact that they are US news portal and as well coverage is focused more on their issues.
Still marvelous journalism.

---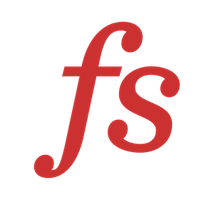 Farnam Street Blog
 Learn to think
I obsolutely love that this guy is trying to talk about literally everything on how we can improve our thinking. He has mapped more than 100 mental models, starting from creative thinking and ending with Biases.
Just check it out, if you want to become smarter. 
---
Kottke.org
 Random highbrow cool stuff
I guess that this is already slightly specific to ones taste in the entertainment. Basically, this guy posts everything starting from slideshow on how mobile internet is changing developing countries, and ending with cool movie trailers.
Uhh… Just check it out. Love it or.. ignore it.
---
Andrew Chen
Understand what is happening in the Silicon Valley
Great essays on Tech-related start-up industry. He has written 650+ essays for The New York Times, WSJ, Wired, Fortune etc. The best guy to have the real insights from.

---
Here are some more nice channels definitely worth checking out:
Evergreen – gives really in-depth information regarding the business related topics. I wanted to put it in TOP 5, but forgot.
Quartz – more finance related Europe centered, high quality news source
Barking up the Wrong tree – self-development advises backed up in science from a guy, who writes to the Economist
Buffer – everything about social media strategy you need to know
Direkt Fast News – all crucial news explained in three sentences
Delve – receive movie of the week, nicely presented
lsm.lv – nice source for Latvian speaking audience
Delve – my own information dissemination platform. Exactly my work on sourcing high quality news for it, has resulted in me knowing so many great sources that can be useful for life. [Yes, it is in Latvian, however, almost all the articles are in English] 
Still. Don't trust media, and don't be ignorant about the world. [MARVELOUS VIDEO]

P.s. I consciously tried to escape from more obvious sources like The Economist, Financial Times, The Atlantic etc. I still believe in them being high quality news sources.  
 Written by: Gustavs Upmanis